Relaxing & Healing Touch
There are so many benefifits of massage, it is recommended to press every other week, the body will become more and more healthy...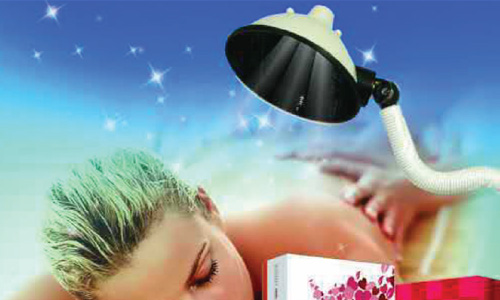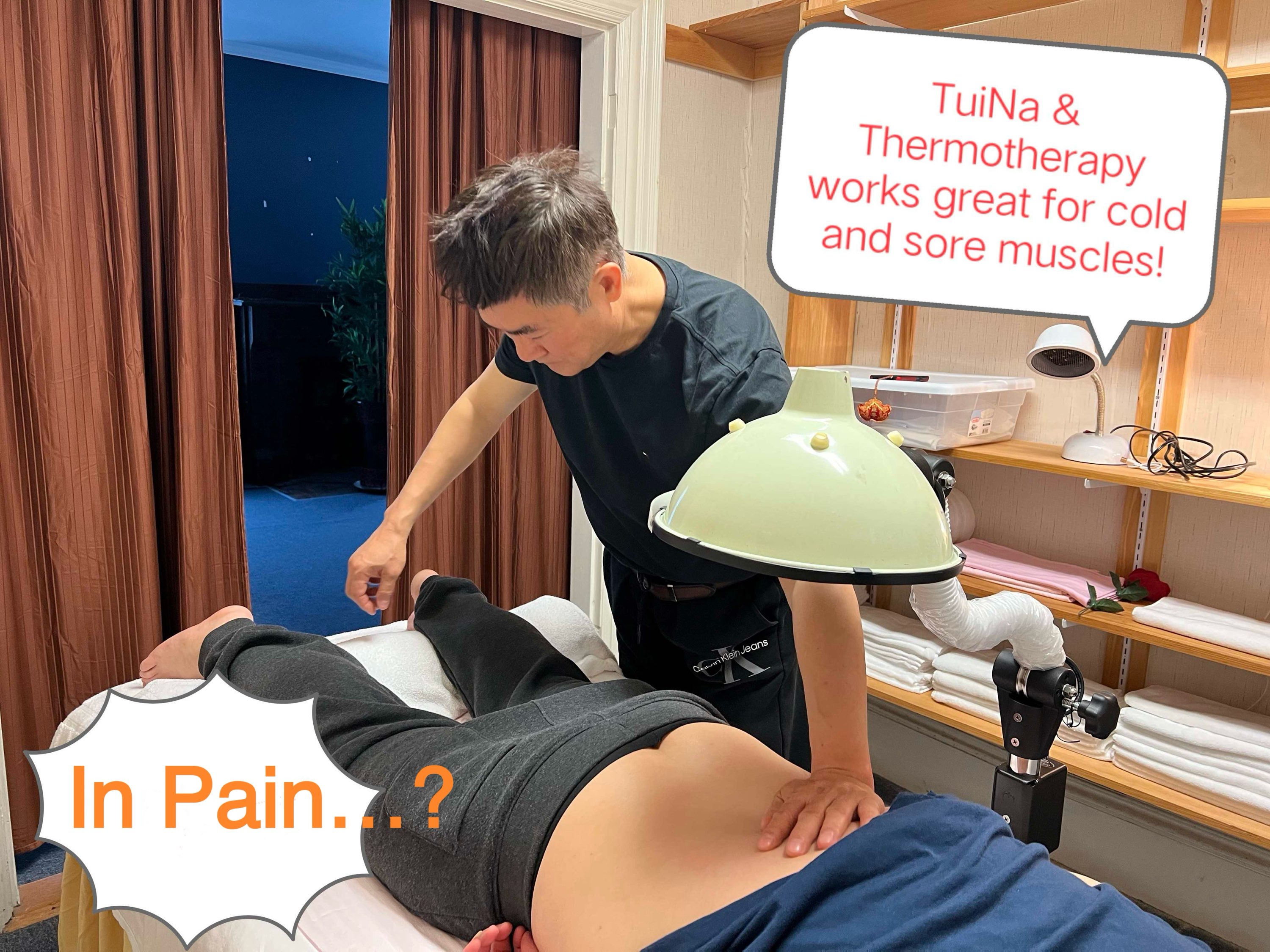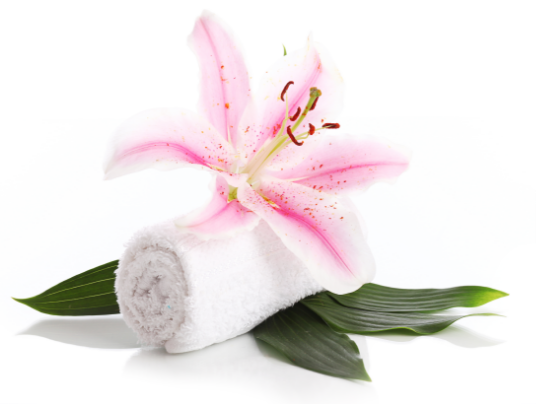 Massage Therapy for Rest & Relaxation
About Mina McCarthy
Hi! I'm Mina. I love natural medical treatments. The human body, created by God, is very delicate. Basically, most of our body pains can be recovered naturally within 7–10 days. What is even more amazing, is that our body has a reflex function. It can diagnose by touch and pressure, simultaneously diagnosing and treating. I've been providing Japanese shiatsu, tui na therapy, and reflexology since 2012. I love what I do because I'm helping people relieve their physical pains. I look forward to helping you!
Tui Na is a type of bodywork in Traditional Chinese Medicine (TCM). Tui means "to push" and Na means "to grab or squeeze." The therapist works along the meridians (energy channels) of the body to balance the body's energy system, also known as the qi (or chi). This technique works on the muscles, bones, joints, and body's energy. Tui Na therapists sense the energy from the client with their hands, and then works on opening up the meridian channels, increasing the flow of energy, so the body can heal itself in all body systems.
Shiatsu is a type of bodywork that was derived from Japan, where the therapist uses their fingers, palms, and thumbs to heal and correct the body. This technique involves pressure being applied to the meridian points on the body in order to open up the meridian channels, increasing the flow of energy, so the body can heal itself in all body systems.
Reflexology is a type of bodywork that focuses on the central nervous system (brain and spinal cord). There's a neurological connection between the skin and internal organs, so when the therapist applies pressure to the feet, hands, or ears, a message is sent from the peripheral nervous system to the central nervous system. This flow of energy brings balance and healing to the organs for optimized function. Blood flow is increased, which brings nutrients and oxygen to the organs, and waste from the cells is removed. All body systems can benefit.
The body already knows how to heal, we just get in the way. Energy blockages can be caused by many things, including mental stress and physical ailments. Freeing these energy blocks allows the body to perform optimally in what it already knows how to do – heal.
Book Now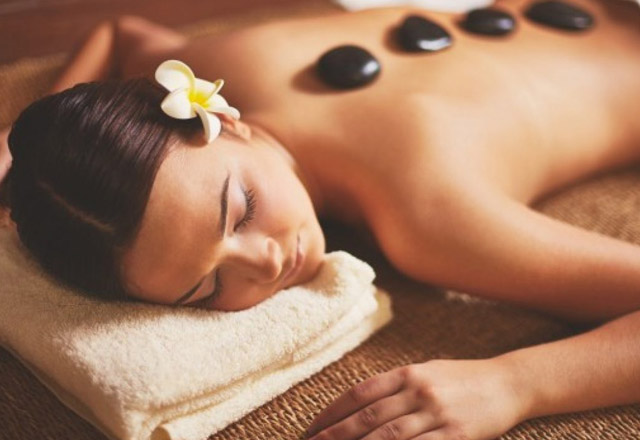 The Benefits of Massage
Regular massages can regulate nerve function,improve blood circulation and improve the immunesystem of the body. Having a massage is known toimprove immunity, accelerate the excretion of wastetoxins in the body, promote digestion, absorption andnutrition health, accelerate metabolism, relieve musclespasms, and eliminate muscle soreness and fatigue.Massage improves chronic fatigue syndrome among other health symptoms.
Experiencing a regular full body massage can makethe body state slowly return to health. Regular footmassages can also slowly improve and relieve physicaldiscomfort and mental fatigue.
The Benefits of Foot Massage
Promote Blood Circulation, The feet are like asecond heart of the human body...
Improve Skin Quality, Stimulate the acupuncturepoints on the sole of thefeet to help the secretion of adrenaline, stimulatethe vitality of cells, accelerate metabolism, and improve skin quality.
Eliminate edema, fatigue and cramps...
Improve sleep quality...
Promotes Digestive Function.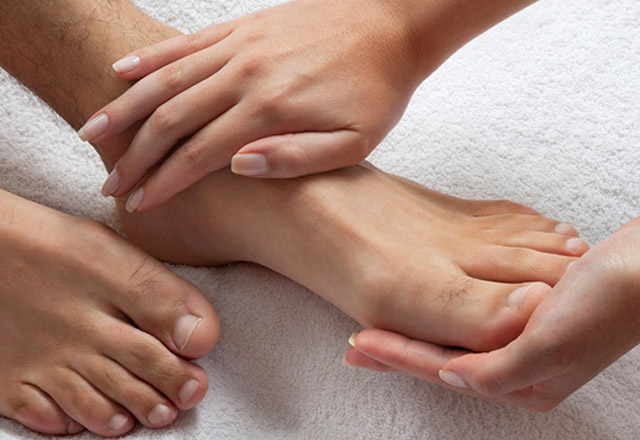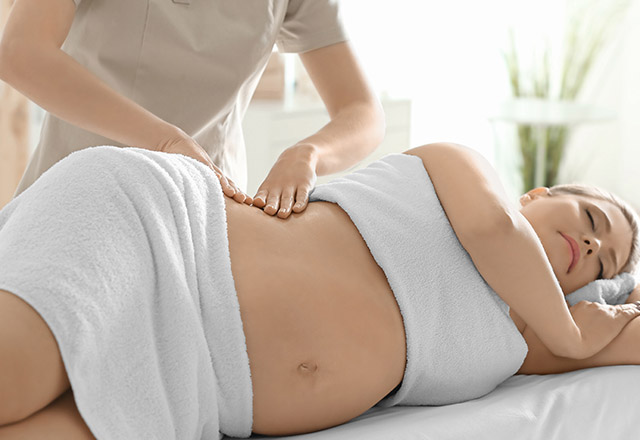 Pregnancy Decompression
In the early stages of pregnancy, due to hormonalchanges, pregnant women are generally prone toanxiety, coupled with changes in body shape, whichcan also cause emotional instability. Studies haveshown that prenatal massage treatment can lowernorepinephrine and cortisol levels, helping reducestress during early pregnancy.
In addition, theenlargement of theuterus increases thepressure on the largeblood vessels, whichwill slow down thecirculation and easilycause edema and painin the joints andmuscles.Massage canhelp stimulate thesoft tissues to reduceswelling of the joints.improve circulationof the body's lymphatic system and help to clear thetissues. Furthermore, soothing massage techniquesstimulate the release of the hormone serotonin, whichimproves sleep quality and promotes the physiologicalresponse to relaxation.
Massage Definition
Massage (French: Massage), also known as Tuina.refers to the behavior of backlogged or stretchedmuscles under the skin through physical contact, inorder to clear the meridians, smooth the joints,promote circulation of qi and blood, adjust the function of the internal organs, and enhance the body'sresistance to disease helping the body's ability to healthe pain.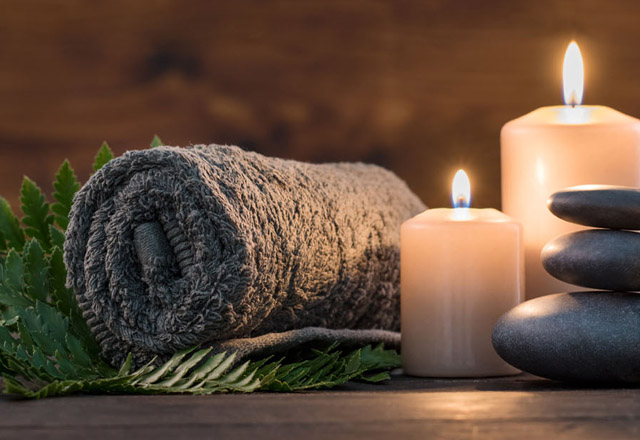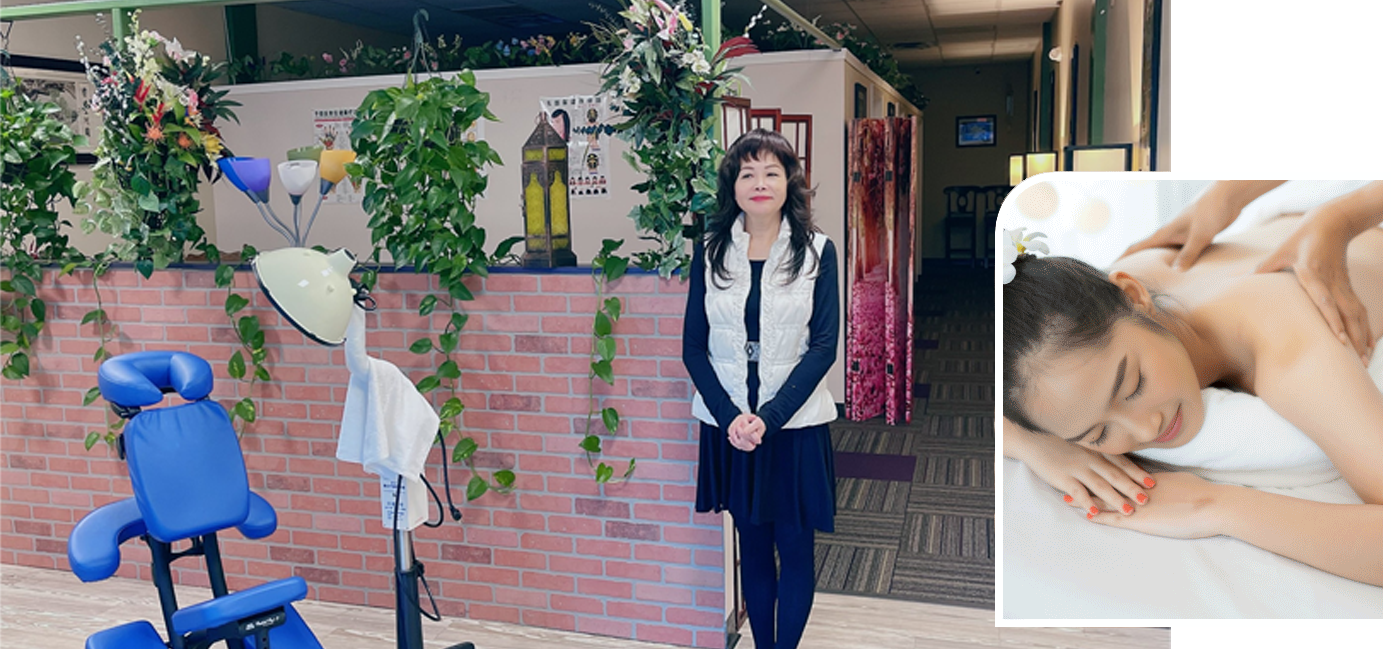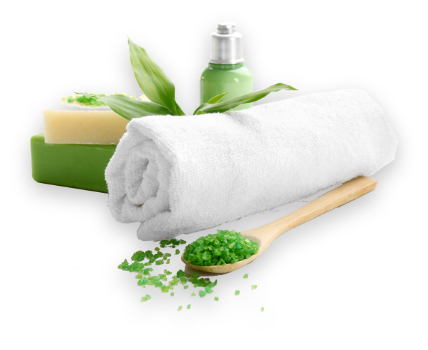 Services We Provide
Experience the ultimate relaxation journey at Eastern Body Work & Foot Reflexology.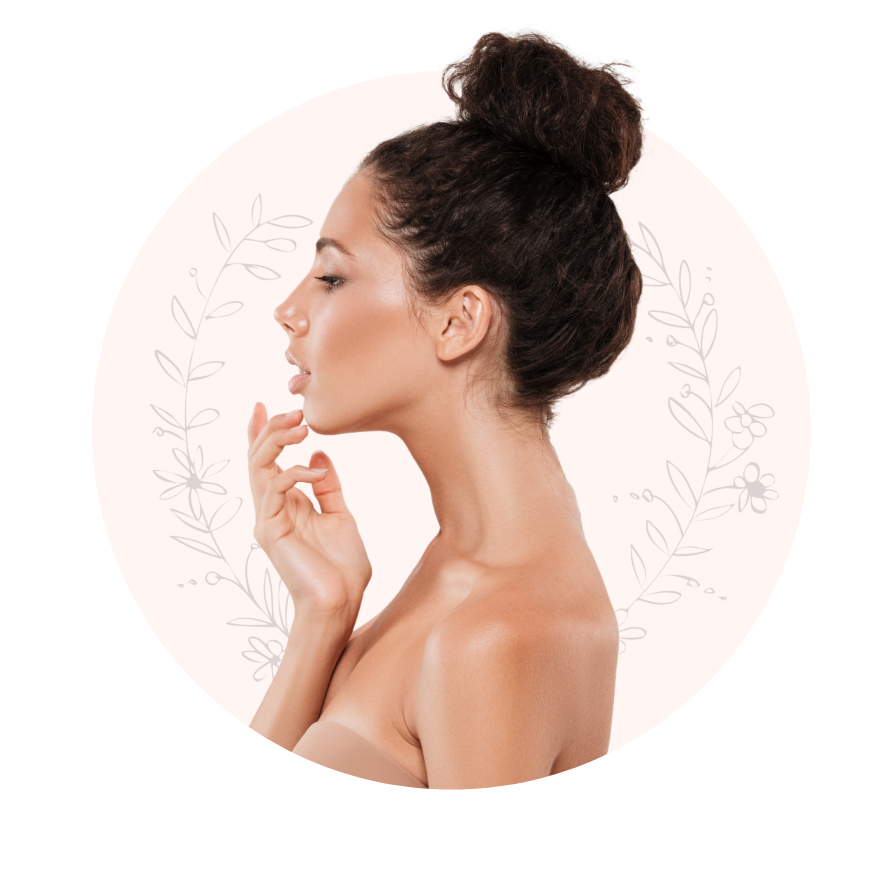 Relaxation
Experience peace and tranquility as you let go of stress and tension in a soothing and calming environment.
Rejuvenation
Restore your energy and vitality with our revitalizing treatments and leave feeling refreshed and renewed.
Pampering
Indulge in luxurious treatments and services that will make you feel special, cared for, and completely pampered.
Wellness
Improve your overall health and wellbeing with services designed to nourish your mind, body, and soul
Escape
Take a break from the demands of daily life and escape to our serene oasis where you can unwind, recharge, and rejuvenate.
Beauty
Enhance your natural beauty and radiance with our expert services that will leave you looking and feeling your best.
What Our Client Saying
Professional services review from Google :)
It's true what they say about Mina. She its a magician! I stumbled upon Eastern Body Work & Foot Reflexology by accident on the way out of my primary care's office. It was mean to be. A week prior I had pulled out my back really bad. I could barely walk still a week later. My chiropractor was unable to work on me do to the inflimation. I was walking bent over to the right and was all crooked when I walked into Eastern. A few hours later Mina had me on the bed and she went to work. This was not your feel good body massage with oil. Oh no. This……this was much more complex and targeted. Mina uses a form of trigger point therapy where she works other areas of the body that affect the inflamed area. She's says it's all connected and I now believe that. The massage hurt a bit I'm not gonna lie. I think I may have walked out of there a little more bent over than when I walked in, lol. However, the next morning I was able to stand straight up. Something that typically takes me weeks to do after I throw my back out. I went to see her again today which is a week later to continue what she stated last week. I feel even better after todays session. So happy I found Mina. Wish I found her earlier. She just gained a client for life! Also, I was also struggling for 6+ months with vertigo in my left ear, and also a sore right shoulder, both which now seam to be ok. No vertigo at all. Can't explain it, don't wanna know, thank you so much Mina! Pro tip - If you don't cry during the session she will give you candy after. She catches you crying…….no candy for you!
Professional services review from Google :)
Mina is a Magician! I wish I had met her a lot earlier. Honestly, she's the best what could've happened to me after a long journey of pain. My foot doctor wasn't able to help me with traditional medicine and just giving shots. Such a waste of money and energy! Mina is so honest, high professional and very compassionate! You have no idea how much more relieved I feel and how different my feet and legs look after doing only a few sessions with her. I really like that she sees you as a whole person and tries to improve your whole body and life (she's an experienced nutritionist as well). No matter what your aches and pains are, Mina is the one and only person you should see. It was such an eye-opener! She has a very kind and gentle personality that makes you feel comfortable right away. She definitely has a plan about what she does. Best place in the area if you want some true healing for your mind and body.
Professional services review from Google :)
I went in for a 30 min reflexology massage due to heal pain from driving several hours a day for work. Pain in left heal was instantly gone and right heel so much better. Perfect pressure. Will def be back
Professional services review from Google :)
Very friendly and professional staff I felt relaxed and comfortable after the message and the place is very very clean I got my message from mina she gets 5 stars from me. I will go back